Craft brews already have the personal factor. As a craft brewery part of your brand's appeal is that your brewery features an artisan production model rather than an industrialized, assembly line style brewery process. The same market that finds that desirable is also the largest consumer group throughout the entire world. And they are looking for products with a sustainability factor. These consumers are not just willing to be loyal customers of sustainable products, they are willing to pay a premium for them. If there is any aspect in your craftsmanship to focus on in a marketing campaign directed at this audience, it simply must include sustainability to enjoy any measure of success.
Sustainability Performs
Consumer growth in the sustainability market saw three times the growth of other products worldwide in 2015. Consumers are showing their commitment to sustainability by where they are spending their dollars. This indicates that sustainability is a concern worldwide. For breweries wanting to expand their market beyond their local community, investing in sustainability is a marketing strategy that will work everywhere.
Build Trust & Gain Loyalty
More than two-thirds of consumers claim that a sustainability factor makes them feel a particular brand is worthy of more trust. That is because they feel that the product aligns with their own social conscience. Craft a brew that resonates with your customers' values, and you have a winner for building trust and creating loyalty.
The Premium Pay-Off
Despite the fact that consumers worldwide are still struggling to recover from economic recessions and financial upheavals, they are still willing to pay more for sustainably produced goods. In fact, in two years' time, consumer commitment to pay more for sustainable products rose by more than 15%. And this spending commitment spans the spectrum of income abilities. Surprisingly, people with lower incomes are actually more willing to pay a premium for sustainably produced products.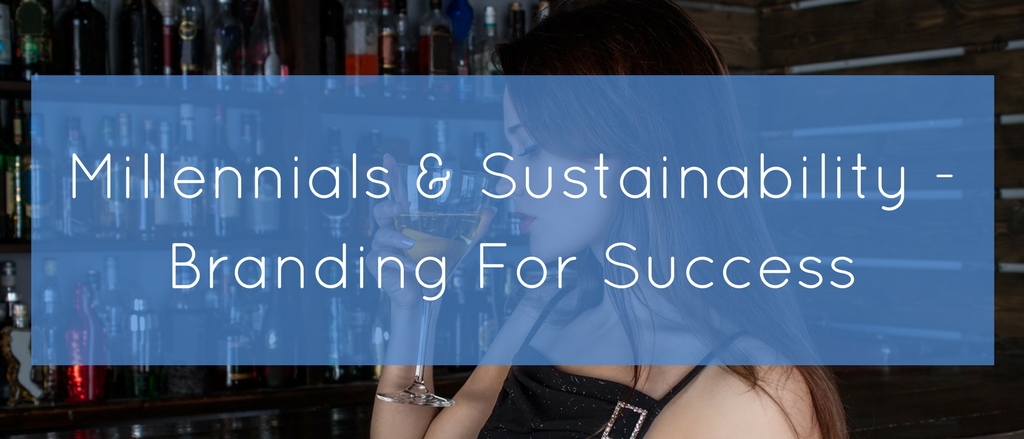 Who Is Buying?
The largest consumer economy is the Millennial generation. In the U.S. alone there are 80 million Millennial consumers. That number is one-fourth of the entire nation's population. America's Millennials represent $200 billion in the country's annual consumer economy. And they have made it clear that as consumers, they want sustainably produced goods.
Nearly three-quarters of Millennials are willing to pay extra for what they want. What sustainability means to them is a product or service that is delivered under a model of social and environmental responsibility. Consider that they will also be the caregivers and decision makers for not only their children, shaping the habits of the next consumer generation, but also an older generation, their parents, who will most likely follow the trend of aging in place. Millennials are poised to eventually control practically the entire consumer economy of the U.S.
Sustainable Brewing Checklist
Conservation groups have created models and creeds to assist craft brewers in adopting sustainable brewing practices. Here are the key areas to focus on:
Water conservation (including wastewater management).

Agricultural practices that preserve the quality of the soil.

Carbon footprint of greenhouse emissions.

Use of eco-friendly building materials such as solar lighting and repurposed woods.

Shipping methods that minimize carbon emissions.

Minimizing waste to reduce landfill contributions.
Turns Out, Sustainability Contributes To Profitability
Sustainability is not just profitable for a business because it increases their product's popularity with consumers, which, in turn, drives up sales. Sustainable practices actually make perfect sense. Interesting things have developed by the use of new methods to produce with sustainability as a goal:
Increased sales and customer loyalty.

Increased employee loyalty resulting in lower turnover rates which saves a company money.

Lower energy expenses which increases profitability.

Preservation of the integrity of the land a brewery depends on for the production of beer crops reduces many related expenses.

Healthier soil results in higher crop yields.
The Big Surprise
So all the while Millennial consumers have been demanding what is good for the environment, it turns out that it is actually good for a brewers bottom line as well. To reach your local Millennial market, or the global Millennial market, trust your craft beer promotions to professional marketing teams experienced specifically with the food and beverage industries.