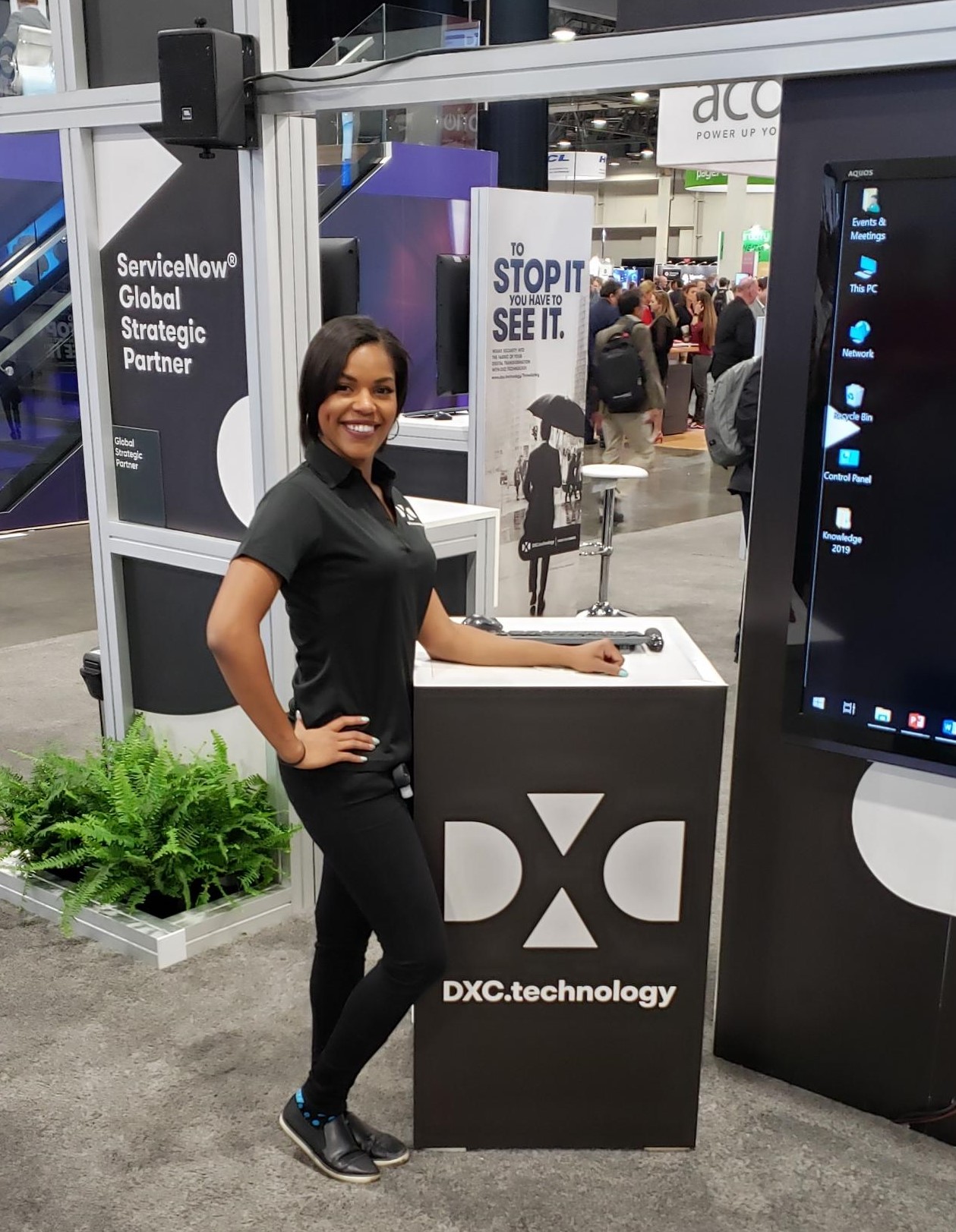 Sonas Marketing works with local, regional, national and International brands to promote their products and services in all of the major trade show locations across the United States and Canada.
We have thousands of great Trade Show Models and Booth Staff in all the major cities for trade shows and conventions including the: Top 20 Cities for Conventions and Trade Shows: Las Vegas, Orlando, Los Angeles, Anaheim, San Diego, San Francisco, Chicago, New York, Boston, Baltimore, Nashville, DC, Atlanta, New Orleans, Houston, Dallas, Miami, San Antonio, Toronto and Montreal
Click on the links below for a Glimpse of some of our top Trade Show and Promotional Models in our busiest City's:

Las Vegas Models | Orlando Models | New York City Models | Chicago Models
Houston Models | Los Angeles Models | Miami Models
Trade Show Success. We understand that a large investment of time, effort and money go into organizing your Trade Shows and events. Having access to great local staff to work your booth, create excitement and interact professionally with your customers and attendees alike can make your Trade Show investment a big success. Our brand promotion experts execute flawlessly to promote our clients brands in the right way and generate significant volumes of leads while doing so.
Hiring local trade show models leads to operational cost savings for our clients, improved trade show performance, reduced stress and a better experience for your attendees and booth visitors.
Types of Trade Show Booth Staff.
All our staff working on your booth will be a helpful, friendly extension of your team. They will all follow the roles and duties agreed upon and seek to interact with attendees and visitors to your booth in a professional and positive manner.
Those duties generally include creating a fun and positive vibe around your booth, interacting with general attendees to generate interest in your products or services and working to gain you new leads and prospective customers. Depending upon your exact requirements you might need:
Brand Ambassador: An experienced and professional person who acts as a cheerful, attractive and personable representative of your brand. An all rounder who can handle most situations with energy and poise.
Promotional Model: Generally are Brand Ambassadors with a modeling background and more distinctive looks and appearance. Can carry out all the Brand Ambassador activities but have Model looks for photo opportunity's. Can add a higher degree of glamor and style to your booth or event

Booth Host: Perfect for larger booths where there may be a reception or registration desk. They can field and manage booth visitors, set up appointments and help with hospitality like organization drinks or snacks. Generally a more experienced Trade Show professional with an attractive look and pleasant personality.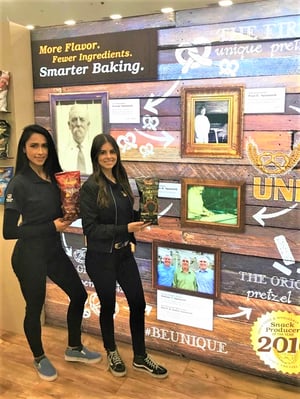 Lead Generator & Crowd Gatherer: Energetic and outgoing staff to pro-actively engage with the general attendees and booth visitors in a professional and friendly manner to gain lead data through scanning, collecting business cards, handing our product information materials and making directing genuine prospects to the correct person on your team. Generating interest to gather crowds to watch presentations or actual product demonstrations
Product Demonstrator: A Brand Ambassador that has also been trained by you with sufficient product knowledge to demonstrate the features and benefits of your products and/or services
Emcee, Speaker and Moderator: Experienced in presenting to a live audience. Moderating and introducing a series of speakers, and when product trained potentially presenting high level presentations or product demos.
Contact us today for more detail and insight on how Sonas can help you pull off the perfect trade show event.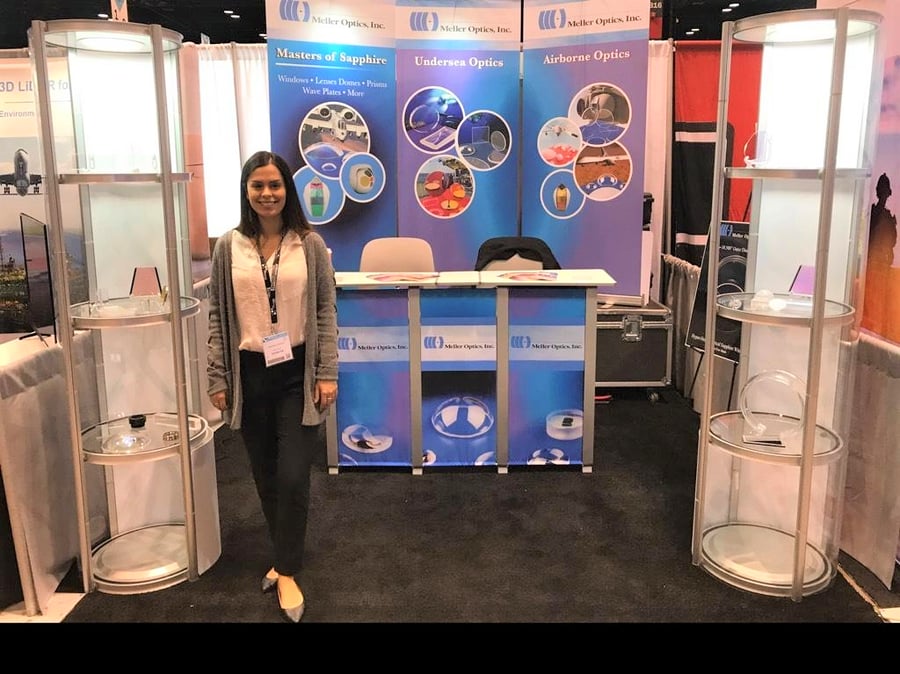 Major US Convention Centers by State
We staff all major locations across the United States & Canada. If your city or convention venue isn't listed below, please feel free to contact us, as we will be able to help you get your booth staffed.
Arizona:
Phoenix. The Phoenix Convention Center, 100 N 3rd St, Phoenix, Arizona 85004
Scottsdale. West World, 6601 N. Pima Rd, Scottsdale, AZ 85260
California:
Anaheim. The Anaheim Convention Center, 800 West Katella Avenue, Anaheim, CA 92802
Los Angeles. Los Angeles Convention Center, 1201 S Figueroa St, Los Angeles, CA 90015
Sacramento. Sacramento Convention Center, 1400 J St, Sacramento, CA 95814
San Diego. San Diego Convention Center, 111 W Harbor Dr, San Diego, CA 92101, USA
San Francisco. The Moscone Center, 747 Howard St, San Francisco, CA 94103
San Jose. San Jose McEnery Convention Center, 408 Almaden Blvd, San Jose, CA 95113
Colorado:
Denver. Colorado Convention Center, 700 14th Street Denver, CO 80202
District of Columbia:
DC. Walter E Washington Convention Center, 801 Mt. Vernon Place NW, Washington, DC 20001
Florida:
Orlando. Orange County Convention Center, 9800 International Dr, Orlando, FL 32819
Kissimmee. Gaylord Palms Resort & Convention Center, 6000 W Osceola Pkwy, FL 34746
Miami. Miami Beach Convention Center, 1901 Convention Center Dr, Miami Beach, FL 33139
Tampa. Tampa Convention Center, 333 S Franklin St, Tampa, FL 33602
Georgia:
Atlanta. Georgia World Congress Center, 285 Andrew Young International Blvd NW, Atlanta, GA 30313
Atlanta. Georgia International Convention Center, 2000 Convention Center Concourse, Atlanta, GA 30337
Illinois:
Chicago. McCormick Place, 2301 S King Dr, Chicago, IL 60616
Rosemont. Donald E Stephens Convention Center, 5555 N River Rd, Rosemont, IL 60018
Kentucky:
Louisville. Kentucky Exposition Center, 937 Phillips Ln, Louisville, KY 40209

Louisiana:
New Orleans. Ernest N. Morial Convention Center, 900 Convention Center Blvd, New Orleans, LA 70130
Maryland:
Baltimore. The Baltimore Convention Center,1 W Pratt St, Baltimore, MD 21201
Baltimore. Gaylord National Resort & Convention Center, Fort Washington, MD 20745
Massachusetts:
Boston. Boston Convention and Exhibition Center, 415 Summer St, Boston, MA 02210
Michigan:
Detroit. Cobo Center, 1 Washington Blvd, Detroit, MI 48226
Minnesota:
Minneapolis. Minneapolis Convention Center, 1301 2nd Ave S, Minneapolis, MN 55403

Missouri:
St. Louis. America's Center Convention Complex, 701 Convention Plaza, St. Louis, MO 63101
Kansas City. The Kansas City Convention Center, 301 W 13th St #100, Kansas City, MO 64105
Nevada:
Las Vegas. Las Vegas Convention Center, 3150 Paradise Rd, Las Vegas, NV 89109
Las Vegas. Sands Expo Convention Center, 201 Sands Ave, Las Vegas, NV 89169
Las Vegas. Mandalay Bay Convention Center, 3950 S Las Vegas Blvd, Las Vegas, NV 89119
Reno. Reno-Sparks Convention Center, 4590 S Virginia St, Reno, NV 89502
New Jersey:
Atlantic City. Atlantic City Convention Center, 1 Convention Boulevard, Atlantic City, NJ 08401
Edison. The New Jersey Convention and Exposition Center, 97 Sunfield Ave, Edison, NJ 08837
Secaucus. Meadowlands Exposition Center, 355 Plaza Dr, Secaucus, NJ 07094

New York:
New York City. Jacob K. Javits Convention Center, 655 W 34th St, New York, NY 10001
Ohio:
Cincinnati. Duke Energy Convention Center, 525 Elm St, Cincinnati, OH 45202
Cleveland. Huntington Convention Center of Cleveland, 300 Lakeside Ave E, Cleveland, OH 44113
Columbus. Greater Columbus Convention Center, 400 N High St, Columbus, OH 43215
Pennsylvania:
Philadelphia. Pennsylvania Convention Center, 1101 Arch St, Philadelphia, PA 19107
Pittsburgh. David L. Lawrence Convention Center, 1000 Fort Duquesne Blvd, Pittsburgh, PA 15222
Tennessee:
Memphis. Memphis Cook Convention Center, 255 N Main St, Memphis, TN 38103
Nashville. Music City Center, 201 5th Ave. , Nashville, TN 37203
Nashville. Gaylord Opryland Resort-Convention Center, 2800 Opryland Dr., Nashville, TN 37214
Texas:
Austin. Austin Convention Center, 500 E Cesar Chavez St, Austin, TX 78701
Dallas. Kay Bailey Hutchison Convention Center Dallas, 650 S Griffin St, Dallas, TX 75202
Houston. George R. Brown Convention Center, 1001 Avenida De Las Americas, Houston, TX 77010
San Antonio. Henry B. Gonzalez Convention Center, 900 E Market St, San Antonio, TX 78205
Washington:
Seattle. Washington State Convention Center, Washington State Convention Center
Major Canadian Convention Centers by Province
Ontario:
Toronto. Metro Toronto Convention Centre (MTCC), Metro Toronto Convention Centre (MTCC)
Toronto. Enercare Centre, 100 Princes' Blvd, Toronto, ON M6K 3C3
Ottawa. Ottawa Conference and Event Centre, 200 Coventry Rd, Ottawa, ON K1K 4S3
Quebec:
Montreal. Montreal Convention Centre, 1001 Jean Paul Riopelle Pl, Montreal, QC H2Z 1H5
Montreal. Palais des Congrès de Montréal, 201 Viger Ave W, Montreal, QC H2Z 1X7
Alberta:
Calgary. Calgary TELUS Convention Centre, 120 9 Ave SE, Calgary, AB T2G 0P3
British Columbia:
Vancouver. Vancouver Convention Centre, 1055 Canada Place, Vancouver, BC V6C 3T4