In 2015 even the Smithsonian was raving about the craft beer craze.
One year later are craft brewers experiencing a lag in interest?
In October of last year the Smithsonian reported that craft beer sales had grown more than 17%. This Summer, data indicated sales were up by only 6%.
If sales are dropping off, it is time to plan some amazing craft beer promotions.
Maybe it's time to offer a freebie.
Free Beer
Who wouldn't love some free beer?
Who doesn't love free anything?
Of course freebies work.
That is why offering free samples is a promotion strategy used by every major product manufacturer from Tide laundry detergent to Bic pens.
That is why beer and alcohol producers send promotional models to nightclubs to offer free samples of their beers to target demographics. Free samples turn into sales, short term for that particular night and critically, into longer term brand advocates.
However, nightclub and bar promotions is only one ingredient in the mix.
The kind of free beer opportunity that makes a lasting impression is when consumers are able to engage in a meaningful way. The freebie at the end of the engagement is simply the icing on the cake that seals the deal of a lasting relationship.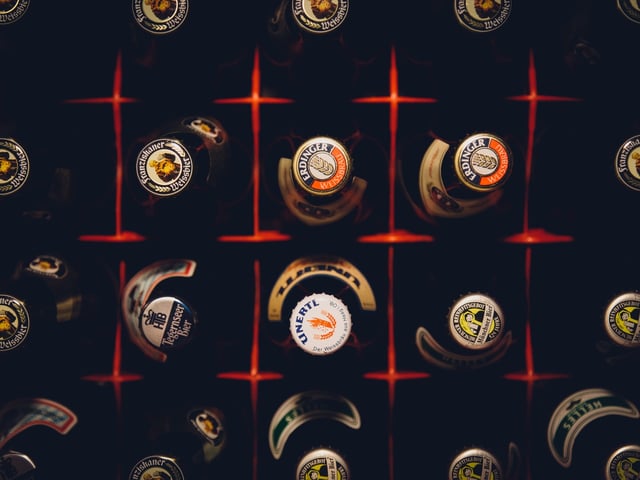 Meaningful Engagement
What does that even mean, "meaningful engagement"?
Any interaction that forms a positive imprint on the psyche of the consumer will create a lasting memory and, potentially, a lifelong customer who chooses your brand based on principle.
That's a loyalty almost impossible to break. Freebie promotions that really work must be based on a principle that connects with the heart of the consumer.
Consider relatively new brands of other products that have exploded in popularity.
Take, for example, Chobani Greek yogurt.
Compared to the big players of Dannon and Yoplait, Chobani is small potatoes, a rookie on the yogurt scene.
What happened?
In only 8 years Chobani went from dairy obscurity to dominating the Greek yogurt market.
It may have very well happened because consumers adore the philanthropy of the company's CEO.
By giving employees a stake in the company they work for, creating the possibility that they could all one day be millionaires, many yogurt lovers embraced Chobani. Eating a cup of Chobani became a way to cheer on the little people sweating it out in the yogurt factory.
So that's what I mean by meaningful engagement.
Don't just promote your craft beer's good taste, promote its "good guy" image.
"Good Guy" Image Promotion
Rather than give away free koozies or beer steins with your craft beer logo emblazoned on them, give away your craft beer story.
After spinning a masterful and meaningful yarn, send off enthralled listeners with a little reminder of the story's happy ending, your beer.
For example:
Festival Booths: As much as time and finances can afford, be present at every relevant festival possible.

Create an image with maximum appeal. Have every decoration, every word uttered as you hawk your wares, be an element in your craft beer story.

As guests line up to hear more, have a well-rehearsed story that is engaging, not boring.

Yuck it up. Invite participation. Have a miniaturized version of your brewery set up. Let guests have some hands-on experience with the brewing process.

A festival booth is only limited by space and imagination. Well, and maybe some local laws and ordinances as well, but you get my meaning.


Brewery Tours: Opening your brewery to free tours for the public is an excellent way to share your story.

An even more powerful experience than visiting a festival booth, a brewery tour is the opportunity of a lifetime.

Skilled storytellers have a captive audience. They can shape a curiosity-seeker into a lifelong customer. And a toast to your future relationship with a free sample at the end of the journey makes the experience that much sweeter.
Creating A True Blue Foundation
The best security for any product is having a solid base of customers that are true blue.
At some point in time every product will have to weather some sort of storm.
Take Blue Bell ice cream for example.
This extremely popular brand has taken hit after hit with listeria contamination.
Despite shoppers hearing about recalls and switching to other brands, Texans, particularly those from Blue Bell Creameries' hometown of Brenham, remain true blue.
Why?
Because Blue Bell Creameries has remained true blue to Texas.
The beloved brand will be forgiven its listeria offenses because of their philanthropic purposes. Here are just a few of the ways the company has given back to those who make their story possible:
Annual

Blue Bell Fun Run

benefiting local high school athletics programs.

Contribution of 100+ acres for a city park.

Donated $1 million for a local

a

quatics park

.
The right kind of freebies are the best craft beer promotion ideas.
The kind of freebies that sell forever are those that personally connect with positive impressions that last with consumers.
After sharing your story at the festival or a free tour, that's the time to hand out the free koozies.
In the future, everytime your guest looks at that logo, they will get warm and fuzzy feelings. That brand loyalty and affinity is what translates into lasting sales with consumers homing in on that logo with laser focus as they traipse down a beer aisle filled with all the distractions of competitors.
A meaningful story freebie goes further than securing your brand's place in the market. It will also secure your craft beer's place within the heart of your brewery's local community.